Monroe Drain Cleaning
Do it Right, do it fast – all in a Snap, with Raps.
Raps Plumbing in Milford offers professional Monroe Drain Cleaning Services, Monroe Water service Repair, and Water Service Replacement to Monroe CT. Our family-owned company has been in business for 20+ years and is known for providing highly professional work and outstanding customer service. Check out our customer reviews here.
Over time, the drains in your home begin to clog from daily use. Kitchen drains eventually slow as grease, fats, detergents and other debris build up. Likewise, bathroom drains clog with soap, grime and hair overtime.Raps Plumbing can professionally remove unwanted debris from your drains using our state-of-the-art equipment. Our services can greatly improve your drainage and ensure that your newly-cleaned drains stay that way!
If you are in need of our Drain Cleaning in Monroe, CT, water service repair and water service replacements. Give us a call at 203-372-9400. We also offer around-the-clock emergency service so please don't hesitate to call us at any time! If you've noticed that your drains are starting to slow or are backing up on a regular basis, we can help. Since all bathroom and kitchen drains eventually lead to your home's sewer system, it's very important to fix a problem area before a major backup occurs. We will provide CT Water Service Repair and Water Line Replacement in Monroe CT.
Don't Let Your Pipe Look Like This!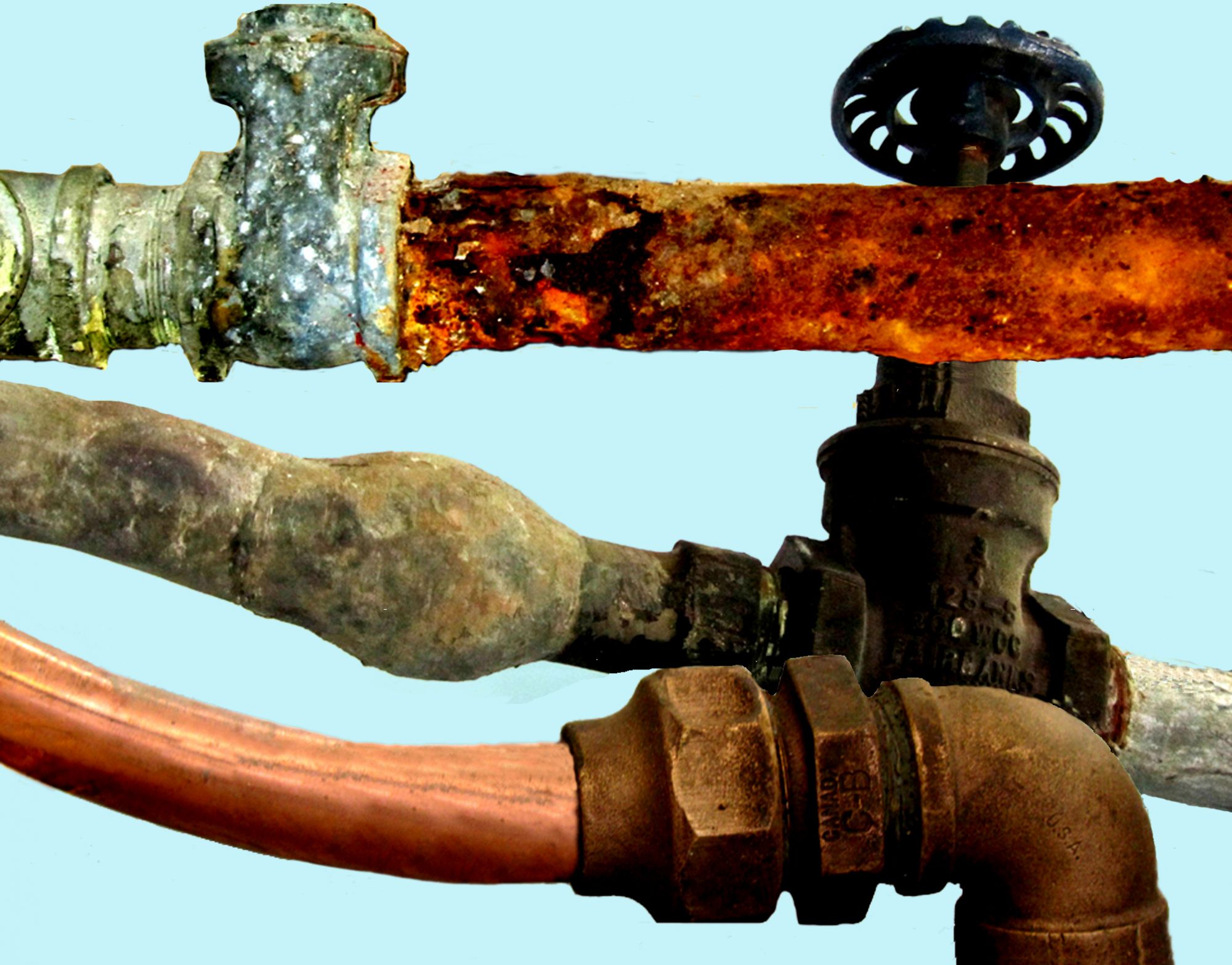 Our Drain Cleaning Service in Monroe, CT will keep you pipes in line and working fine. We pride ourselves on our speed, quality and our ability to keep the job within your budget. We work with all types of businesses and property owners who need to keep their daily lives from getting overwhelmed with a major crisis such as a Burst Pipe or Clogged Drain in Monroe, CT.
Our regular business hours are Monday through Friday from 8 a.m. to 5:30 p.m., as well as from 8 a.m. to 4 p.m. on Saturday. We look forward to helping you with your general drain cleaning, CT Water Service Repair in Monroe, water service replacement needs including Drain Services relating to:
Sink Lines
Floor Drains
Monroe Tree Root Removal in CT
Washer Lines
Tub/Shower Drains
Camera Inspections
Toilets
Monroe Hydro-Jetting Service in CT
Trenchless Repairs in Monroe
Drain Cleaning in Monroe
As a client of Raps Plumbing in CT, you receive:
24-hour Emergency Plumbing in Monroe
On-Call Service
High Velocity Water Jetting
Camera Lines – Pipe Locating
Preventive Maintenance Contracts
Repairs or Replacement of Sewer & Water Mains in Monroe
Best Plumbing Warranties in the industry
For Drain Cleaning in Monroe, CT
Call us at 203-372-9400