Heating Services in Weston CT
Are you looking for a reliable company that offers Heating System Services in Weston, CT? We offer a full range of top-quality heating and cooling services in CT to meet all your household needs: gas and electric heating installation, repair and conversion services.
Your home may have one of several types of heating systems. They can range from blowing hot air through ductwork to piping hot water through your floor.
We know that every home is different, and because of that we come prepared. Raps Heating Technicians arrive in a vehicle chocked full of parts and equipment. Including, of course, our Heat Exchanger Video system, which can easily detect a cracked heat exchanger and, in the process, save you hundreds of dollars in unnecessary repairs. So, no matter when you call Raps, our technicians will be prepared to handle any heating and cooling problem or emergency, 24 hours a day, 7 days a week, 365 days a year.
Heating System Services in Weston, CT
Rap's offers a full range of Heating System Services in Weston to meet your needs. These services include but are not limited to:
1. Furnace Services in Weston, CT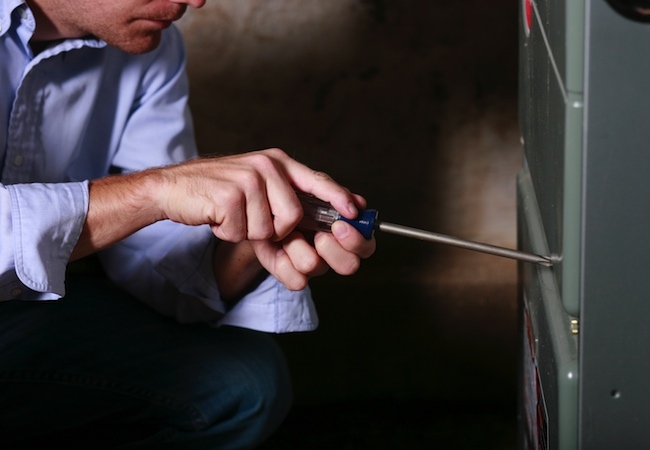 If your home is heated by a furnace and needs repair or servicing, RAPS Plumbing are the guys to call. Whether your furnace is electric, gas, or a boiler, we offer a wide variety of heating services in CT. From furnace installation to furnace repair, we have all the tools and knowldge need to get the job done correctly the first time. We offer:
- Furnace Repair in Weston, CT
- Furnace Replacement in Weston, CT
- Furnace Installation in Weston, CT


What you need to know when you suspect your furnace needs a repair service:
There a number of reasons that could result in furnace repair. If you notice an intense gas smell, call RAPS Plumbing right away. If our furnace isn't running, find the emergency shut off and try your breaker. Switch them off, then on again. If the system still doesn't work, give us a call so we can help determine the source of the problem.
2. Boiler Services in Weston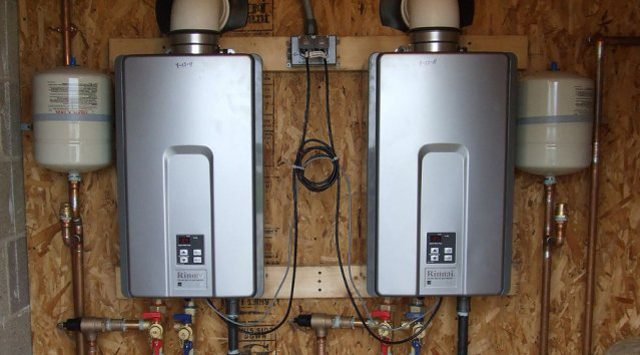 We are excited to be one of the top boiler repair and service companies in Connecticut. We offer boiler sales, installation, service and repairs and are available 24/7 for Emergency Boiler Repair in Weston, CT. It doesn't matter what type of boiler you use to heat your home, the trained team at RAPS has got you covered. We offer:
- Boiler Repair in Weston, CT
- Boiler Replacement in Weston, CT
- Boiler Installation in Weston, CT
3. Radiant Floor Heating Services in Weston, CT



Radiant floor heating is one of the most comfortable, healthy and most natural heating processes available. With today's radiant heating technology, you can experience the same natural warming effect from the moment you wake up and your feet touch the floor. Our radiant heating installation experts in CT can install radiant heating systems in your bathroom floor, kitchen floor, and other areas. The radiant warming effect will keep you warm throughout the coldest winters. Raps Plumbing offers:
- Radiant Floor Heating Installation in CT
- Radiant Floor Heating Repair in Weston, CT
- Radiant Floor Heating Maintenance in Weston, CT
4. Central Heating

Central A/C and Heating is an effective way to heat your home evenly. The heat is distributed throughout your home, typically by forced-air through ductwork, by water circulating through pipes, or by steam fed through pipes. Raps Plumbing & Heating offers:
- Central Heating Installation in Weston, CT
- Central Heating Repair in Weston, CT
- Central Heating Maintenance in Weston, CT


5. Heat Pump Services in Weston, CT
If you use a heat pump to heat your home, RAPS should be your first call when it comes to maintaining or repairing it. We offer
- Heat Pump Repair in Weston, CT
- Heat Pump Installation in Weston, CT
- Heat Pump Maintenance in CT
For Heating Repair in Weston CT or other Heating System Services, Call RAPS Plumbing today at 203-454-9669