The Diamond Club
Join The Diamond Club™ Today!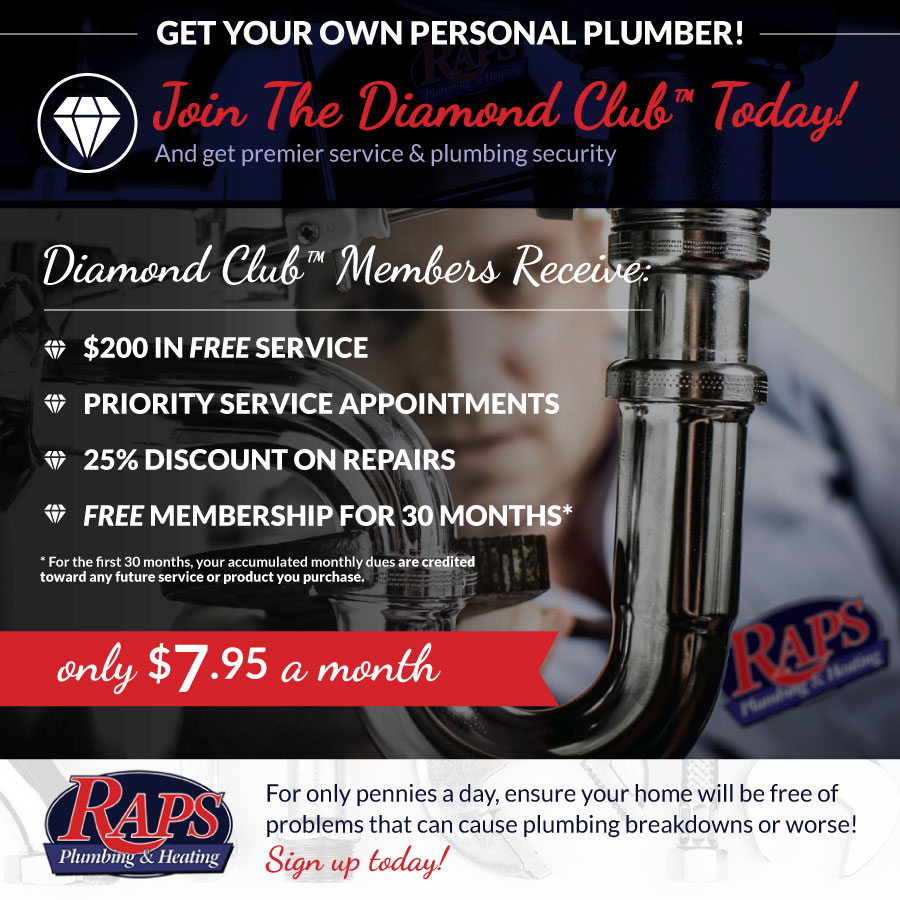 The Diamond Club™ is a private membership service club that's limited to 22% of our Connecitcut clients. It isn't available to everyone because we couldn't possibly keep up with the work load. We're offering it only to people like you who really love your home and want to protect it from unexpected plumbing breakdowns or worse... water damage!
As a member of the Diamond Club™, your Connecticut home is protected from leaky faucets, clogged toilets and broken water lines. You will be priority-service protected every hour of every day from damaging, plumbing emergencies. All of this and it's backed up by our 100% Satisfaction Guarantee*. It's the best deal in the business - you can join today!
Diamond Club™ Members Receive..
$200 in FREE Services. Once each year, a member of our expert plumbing team will give your home a thorough inspection, scheduled services and FREE plumbing system adjustments including all connected equipment.
V.I.P Treatment. Hate waiting? You go to the front of the line as a Diamond Club™ member. If and when you need plumbing services, you'll go to the top of our appointment books.
Year-Long Discounts & Specials. Diamond Club™ members can take advantage of any underadvertised specials we offer. You also recieve will always recieve a 25% discount on any plumbing repairs needed.
FREE Membership for 30 Months. Your membership is only $7.95 per month. For the first 30 months, your accumulated monthly dues are credited toward any future service or product you purchase.